Part of Fortune Calculation
January 15, 2015
iPhemeris, iOS 9 and iCloud
September 17, 2015
v9.7 iPhemeris Astrology App For iPhone Update Available Now
iPhemeris Astrology App for iPhone was just updated to Version 9.7 and is available now in the iTunes App store. Get the update here: iPhemeris in iTunes App Store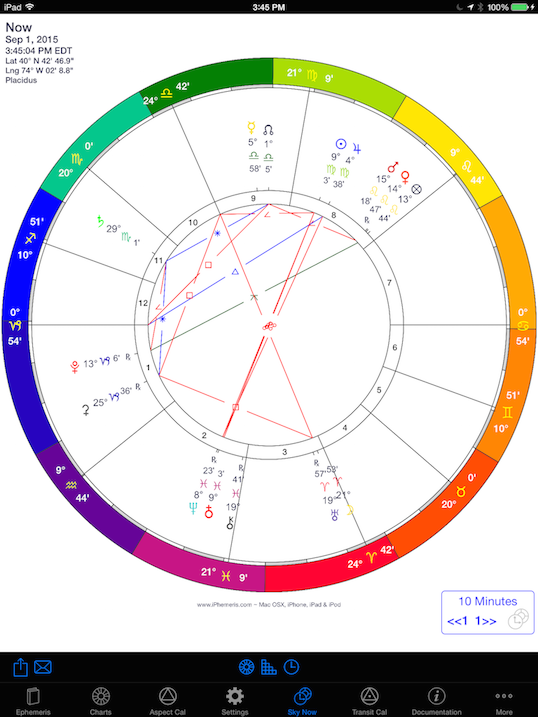 v9.7 Release Notes
New – Report listing all points on charts, includes House and Declination.
New – Settings for toggling things on or off on the astrology chart wheels:

Toggle display of aspects on the wheel.
Toggle display of astrological House numbers.
Toggle display of astrological decanates.
Toggle display of Mc, Asc, Ic when they are same as the house cusps.

New – Sky Now Features:

Sky Now got it's own independent Orb settings.
Sky Now chart wheel can be time stepped.

New – Added 2 more house systems: Alcabitious & Vedic.
Improved – Chart display has bigger fonts and better spacing.
Improved – Use a long press de-select all selected charts and select the pressed.
Fixed – iOS 8 chart sizing issue in landscape.